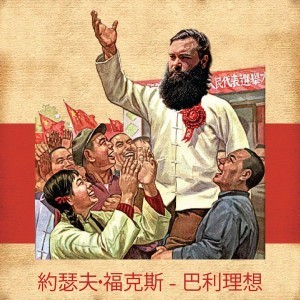 PALI IDEALI
MALA ZEMLJA VEĆE GOSTOPRIMSTVO
JESENJA
IZAM
PREDSTAVA
NIKAD JEDNORODNO
NEMA SE KOBAJE
I DA MI KAŽEŠ AKO TE NEKO DIRA
MORE SKA
PRESTANI DA SE MOTAŠ OKO MOJE ŽENE
KURT COBAIN
VALCER
The latest album by Josip A Lisac, the third they created, the second published, named Fallen Ideals is thematically inconsistent but musically very diverse. As well as on their first album The Last Samurai, the thing that leaves the strongest impression is the variety of styles in a single song as well as in all the songs when compared (reggae-ska, hard rock-ska, latino-ska, folk-ska, etc.)
The lyrics are ironic, but not offensive. Instead, they tend to encourage change. What is different when compared to the first album is the lack of fables and animal tales. Still Josip A Lisac remained with its sociological, love, philosophical and moral themes. The melodies are joyful in nature, but the lyrics seem to act independently and even to contradict the tone.
Another characteristic of the album is that it put together a great deal of musicians of the Novi Sad alternative music scene, who all contributed to the songs in their distinctive and recognisable styles. Some of them are Aleksandar Popov-Pop (Atheist Rap), Goran Biševac-Biške (Pero Deformero), Vojislav Malešev-Voja (Killo Killo, Drum'n zez), Klapa Panon, Milan Kerezović-Keckec, Atila Pete (Lost Proppeleros), Goran Penić, Dragan Alimpijević-Pik (Grate).
Although none of the songs stands out as the lead due to the great variety of all the songs, the following ones need to be mentioned Pali ideali – džez uljez, Predstava – čet'ri lead vokala, More ska – mediteran, Nema se kobaje – straight ska.
The album Fallen Ideals by Josip A Lisac will be a pleasure to your ear and will make you think a little bit more.